Directory: Home | Audio / Video |
BOCS WRPT08-01 Remote Repeater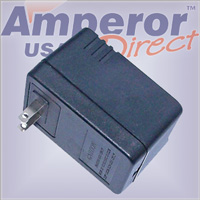 Pricing Information
AmperorDirect Price: $59.88
Shipping Included for USA customers (We ship internationally daily)
Shipping Information
Shipping Weight: 2.00 pounds
Availability: In Stock, Ready to Ship!
Shipping Cost: US Shipping included! Int'l Shipping calculated at checkout
In-stock items are normally shipped within 24-48 hours on business days. For special handling or overnight shipping, please call us at 281-664-1209.
Manufacturer Information
Manufacturer: BOCS
Item Code: WRPT08-01
Product belongs to these categories...
Product Updates by E-Mail
Fill the form below to keep updated on price changes, product specials, firmware updates, etc.
BOCS WRPT08-01 Remote Repeater extends the range of your remote. If your home is over 6000 sq.ft., multilevel, or your Xtender will be more than 75 feet from your farthest TV, the remotes might need a little help getting their signals back to the Xtender. This repeater, plugged into any wall outlet between your Xtender and the furthest TV, will provide up to double the range.
Features
Extends signal range more than 75' for xtender unit
Provides double the range when plugged into any wall outlet between your xtender and the furthest tv
Compatiable with xtender entertaintment whole-home system