Directory: Home | Knowledge Base | Product Support |
Choice Medical Handheld Pulse Oximeter MD300I Reference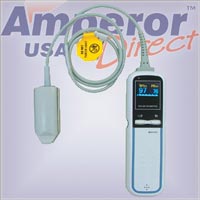 Choice Medical MD300I Fingertip Pulse Oximeter Operator's Manual
For more information on pulse oximeter, visit our Pulse Oximeter Resource Center.
MedView Manual
Medview Software User Manual Ver 4.0 for Software Version: 2.1.1
MedView Registration
To activate your software with MD300I, you would need an activation key from the manufacturer. Please email the device code to linda@choicemmed.com to obtain the required key. For more details, read section 3.2.4 in the MedView user manual.