Directory: Home | Knowledge Base | Product Support |
Amperor to Showcase at the Houston Home and Garden Show
with Coupon Info Included
Come See US at Houston Texas Home and Garden Show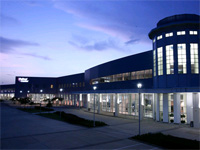 The show will be held at the Houston Reliant Center from 9/18 to 9/20. AmperorDirect's booth number is 454. We are going to showcase the following products:
(Note 1. You can enter the drawing for a FREE XBOX360 no matter if you can come to the show or not. Just click here to answer six quick survey questions about your habit of watching TV shows, and you are in the drawing.)
(Update 9/14: You can get your show tickets for FREE now. Just go to the official show web site, look for the "Houston TV Ticket Promo" section at the right hand column, follow the instruction, and you can get a free 2 VIP tickets voucher via email.)
BOCS – the Whole-Home media distribution system that enables you to:
Watch recorded shows anywhere in your house
Lower your monthly cable bill
Stream Netflix movies to any TV in your house
Monitor security cameras in any room in your house
HDX 1000 – Playback your Downloaded High Definition Movies on Your Big Screen TV so that you can:
See your favorite movie stars more clearly on the big screen TV
Enjoy the high definition display and better sound quality output from your home theater system
Avoid having to put your noisy HTPC or XBOX 360 in the living room
Kaleido R7 – the Next Generation Digital Photo Frame can do more than an ordinary digital frame:
Flip-able display helps you present your precious memories better
Wifi enabled device
Stream your pictures from Flickr and Picasa to your Kaleido directly
Don't miss the chance to observe the above cool products in action and get your first hands on experience. We will have David Feller, the founder and the designer of BOCS, in our booth to display the products and to answer your questions. In addition, please be sure to enter our drawing for a free XBOX 360.
The show entrance ticket is $9.5 per person. Download and bring a printed-out coupon from this link with you to receive a discount on your ticket.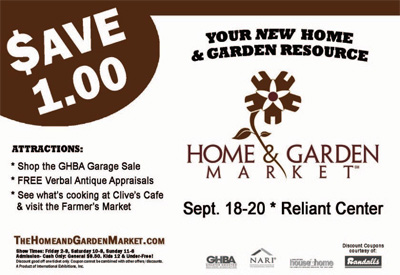 See you at the Houston Texas Home and Garden Show!