Directory: Home | Knowledge Base | Product Support |
Top 5 Holidya Gift List
For Your Parents
5 items you can consider to bring to your parents during this holiday visit.
holiday is approaching very fast. Still thinking about what you should bring with you in this year's holiday visit to your parents? We, AmperorDirect, have some brilliant ideas.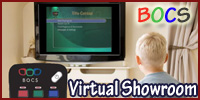 You might have already become a computer / Internet master. You shop online, watch downloaded movies from Netflix, and do social networking on Facebook. But, your parents don?t. They might still station their indoor activities around the TV. They monitor the stock pricing on CNN, get the next day weather information from the local news channel, and watch Grey?s Anatomy for entertainment.
Therefore, please stop thinking about setting up that IPTV or that wireless network for your parents during this year?s holiday visit. They simply will just not use them. Instead, think about enhancing their TV experience, by giving them a BOCS. They can now watch recorded shows anywhere in their house, cut down the set-up box, TiVo and DVR numbers to save some money, and maybe use their computer on TV. Moreover, the BOCS installation is simple and straight forward. You will spend no more than 20 minutes to install BOCS, and spend the other precious time with your dad and mom!
IPEVO SO-10 is another perfect holiday gift. It is a Skype, PC-Free, Standalone phone. As long as your parents have a high-speed internet connection in their house, you can help them install this phone in 10 minutes. Buy them a Skype US and Canada unlimited plan for only $3.99 a month, and you can keep in touch with your parents for a minimum cost. In addition, the beautiful part of using the IPEVO SO-10 is that your parents don?t need to turn-on the computer every time they try to call you via Skype. They can just pick up the handset, and can start to enjoy wonderful low-cost Skype calls from the IPEVO SO-10.

Grandma wants to see the kids all the time? No problem. Get two Asus AiGuru SV1 Skype PC-Free Video phones. Put one in your house and another one in your parents? house; now you have an easy way for them to see each other. The large 7 ?? screen, built-in camera, and high quality speaker and microphone guarantee a great audio-visual experience. Again, Asus AiGuru SV1 is a PC-Free Skype phone. It can connect to a network via Ethernet cable or wifi connection. There is no need to turn on the computer to use Skype if you have the Asus AiGuru SV1.

You parent needs to get into shape and this gift will help them to get started. The affordable wireless heart rate monitor effectively tracks the heart rate and issues warning when the heart rate goes beyond a preset limit. Your parent can train within a certain heart rate zone to improve their fitness levels and to pace their exercise for maximum effects.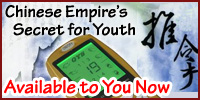 After a workout, your parent can relax using a Bionic Massage Masters. The portable electric pulse massager produces gentle electric pulses to stimulate autonomic nerves, relax the body and promote blood circulation. The therapeutic massage can also improve partial blood supply and nutrition, speed up metabolism of waste and discharge of inflammation substances.