Directory: Home | Knowledge Base | Product Support |
GE 28310EE1 Support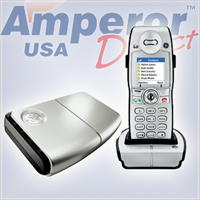 Firmware Upgrade
As Skype upgrades its system, older firmware may not be fully compatible with Skype. Whenever you encounter any issue, upgrading the firmware may resolve the problem.
To upgrade, select menu | settings | Advanced | Firmware Update | Latest Firmware.
Make sure you put the phone in the charging cradle before starting the upgrade; otherwise the phone will timeout and just go blank.
The upgrade will take a while. Be patient and let it run. Watch the the screen to assure that the upgrade is still going.
Reboot
Sometimes, it is necessary to reset your phone and router to make sure that everything is back in sync. Follow the following steps when rebooting your phone:
Power off your phone and remove all batteries.
Unplug the phone from the router.
Power off your router.
Wait 5 minutes.
Turn on your router.
Turn on your phone.
Download a new driver for your phone.
Try to see if your phone works. Good luck.
Product Review
GE Customer Support
GE customer service phone number: 800-448-0329.