Directory: Home | Knowledge Base | Product Support |
iStarHD Mini NMT Player HDMI 1.3 Support
Downloads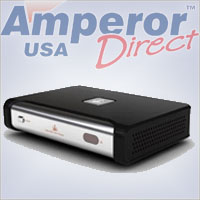 You could downgrade to the old 0330 HDMI 1.3 firmware if you are not happy with the 0612 firmware. Downgrade process is the same as upgrade. Some users are experiencing difficulties with MKV container after upgrade to 0612. This should be solved by power off and restart the unit.
FAQ
Installation
To install firmware, please unzip the contents of 080612HDMI11.zip or 080612HDMI13.zip to a USB flash drive or hard drive and select FIRMWARE UPDATE.htm via browsing the file category from the menu.
Please read FAQ regarding how to install NMT file and the difference between NMT file application and firmware.
Do not use a network share for firmware updates, and never power off the ISTAR Mini during a firmware update! If you do, the flash memory will become corrupted and you will have to RMA the player.