About Us
Work Hard. Provide Proven Solutions. Business Success.
Quick Facts
Our China Headquarter and Factory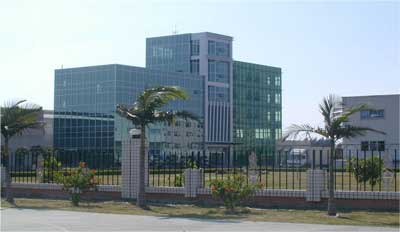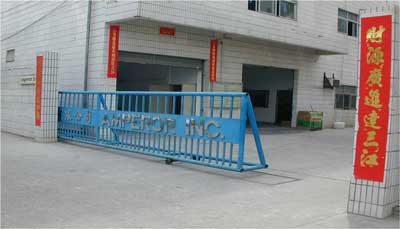 Our Commitment
Our focus is to use our technology, expertise, and worldwide support structure to develop new products that will better suit your needs. Also, our headquarters in the United States incorporates a 7500 sq. ft. warehouse facility, where products are kept in-stock and on-hand, allowing for quick delivery to our customers. By taking advantage of the latest technology and factory direct support, you can be sure we will have available the most useful products for the power supply and LED Power industry and the Electro-medical instruments and appliances.
---
Amperor
For over thirty years, our main focus has been to provide quality products and service to customers all over the world. Over time, Amperor has built up a high level of expertise in providing power products for high-tech industries such as Hewlett Packard, Scientific Atlanta and Hobbart. We also supply a great number of sign design manufactures that are behind some of the most iconic and recognizable signs like McDonalds, Exxon, Chevron and many others including retailers and shopping malls. We are at the leading edge of technologies that have solved many manufactures design challenges and now our power supplies keep score boards and display screens lit in several baseball and football parks in the US. Because of those reasons and our dedication to excellence, Amperor has enjoyed dramatic growth and development. Amperor employs over 1500 associates worldwide and has sales offices located in the US, UK, Japan, PRC, ROC, and Singapore. Amperor's US headquarters is located in Houston, Texas, our manufacturing facility is in Shenzhen, PRC and its corporate offices are located in Taipei, Taiwan.
AmperorDirect
AmperorDirect.com provides fast and reliable shipping, usually same day the order is placed. In general, we process your order within 24 hours on business days. If you need special handling, such as overnight delivery, you can choose expedite shipping before you pay or you can give us a call. We will also ship internationally.
Are you tired of purchasing an item for what you thought was a great price, just to find out that the company charged you an outrageous shipping fee? AmperorDirect.com's shipping options and prices are listed on the website, so there are no surprises when it comes to the shipping cost.
AmperorDirect.com provides proven solutions. We actively maintain a "knowledge base" where you can find answers to your questions. Are you curious about how a Bluetooth pulse oximeter can be used for a sleep study or to detect sleep apnea?. Or have you lost your user manual and need to update your software, but have no idea what to do? Our knowledge base can give you those answers and much more.&nbsp
So what if you can't find the answer to your question in the knowledge base? You can also call us and we will be glad to answer your questions or walk you through the initial steps of how to use your new equipment.
Amperordirect.com will always provide you with excellent customer support. We provide customer support for all of our products. You can call or e-mail us at any time during business hours to get the answers to your questions. If we don't have the answer for you immediately, we'll contact manufactures that can answer all the questions related to the electro-medical equipment that we sell. We are in constant contact with our Power Supply Engineers and with all the manufacturers that we do business with.
HealthCare4Home
HealthCare4Home is a company committed to provide only the best customer service and technical expertise to our customers in the home health care field. We will support you with technical knowledge of all our Electro-Medical Instruments and Appliances sold in our website. We are sure that our customers will be satisfied with our products because we spend a lot of hours testing the equipment, researching the technology and the manufacturer as well as making sure that the models selected for sell, will appeal to a wide variety of individual customers and medical institutions.
HealthCare4Home.com is managed by the same team that operates www.AmperorDirect.com, a shopping website for our internet retail customers. Our goal is to help customers with their needs and we have achieved a 99.7% positive feedback rating. Our product knowledge is well recognized by the community. You can expect to receive the same excellent level of services and support.
Both HealthCare4Home.com and AmperorDirect.com are divisions of Amperor Inc.
"Our aim is to keep our customers happy, and our desire, by means of this website, is to work directly with you, to supply products that are tailored to your individual power needs."
- Dr. R.C. Ho, President and CEO